Family Skate for Abby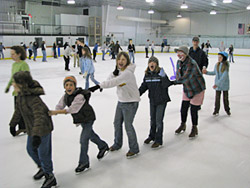 We look forward to holding the next Family Skate in 2023. Keep checking here for dates and times.
The 2022 grant making process will still continue this fall. Visit the Grant Application page for deadlines and requirements.
The Family Skate for Abby is the annual event of the Abigail L. Longenecker Memorial Foundation. The A.L.L.M.F. holds this celebration FREE for the public to attend and during the event presents monetary grants to selected nonprofit organizations of Lancaster County.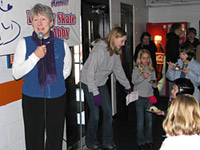 The Abigail L. Longenecker Memorial Foundation was formed in 1998 to provide funds annually to nonprofit organizations for specific projects benefitting children in Lancaster County. Please join us at the rink and THANK YOU for helping to fulfill Abby's desire to help other children. If you are unable to attend and would like to make a donation to the Foundation, please fill out our secure Donation Form or mail your gift to:
The Abigail L. Longenecker
Memorial Foundation
P.O. Box 4692
Lancaster, PA 17604-4692